After a real dull one year with no social celebrations, due to Covid19 threat, our community slowly coming to normal track. Lot many weddings, engagements, roce, Jubilees etc are taking place and this summer thought to be hectic one with severe heat and humidity. Heap of Invitations, that too on Saturdays / Sundays more than 2 – 3 functions. It so happened, we missed few by oversight that is why n [12 Comments]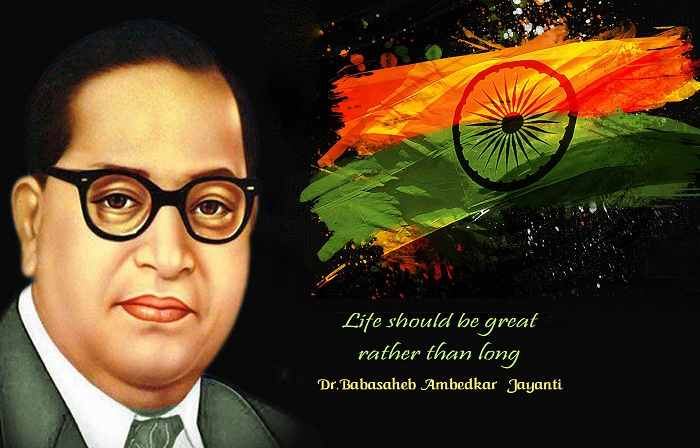 ಮನುಷ್ಯ ಚಿರಂಜೀವಿ ಆಗಲಾರ ಆದರೆ ಆತನ ಚಿಂತನೆಗಳು ಶಾಶ್ವತವಾಗಿ ಉಳಿಯುತ್ತದೆ.ಒಂದು ಗಿಡಕ್ಕೆ ನೀರು ಎಷ್ಟು ಅವಶ್ಯಕವೋ ಹಾಗೆಯೇ ಒಂದು ಚಿಂತನೆ ಪ್ರಸರಣವಾಗುವುದು ಅಷ್ಟೇ ಅಗತ್ಯ ಇಲ್ಲವಾದರೆ ಎರಡು ಸಾಯುತ್ತವೆ* -ಡಾ।ಬಿ.ಆರ್.ಅಂಬೇಡ್ಕರ್ ಏಪ್ರಿಲ್ ೧೪ ಭಾರತ ಮತ್ತು ವಿಶ್ವದೆಲ್ಲೆಡೆ ಬಾಬಾಸಾಹೇಬ್ ಅಂಬೇಡ್ಕರ್ ಅವರ ಜನ್ಮದಿನಾಚರಣೆಯನ್ನು ಆಚರಿಸಿಕೊಂಡು ಬರಲಾಗುತ್ತಿದೆ.ಅ [1 Comments]
In Kemmannu, thunderstorm and lightening with rain continued for over an hour upto midnight. A big tree got uprooted on the main road near Kemmannu Bridge blocking the road upto early morning. Mrs. Veronica Cornelio along with Panchayat member Arun Fernandes along with others joined hands to cut a
ಉಡುಪಿ : ಕೃಷಿ ಮಾಡದೆ ಭೂಮಿಯನ್ನು ಹಡಿಲು ಬಿಟ್ಟರೆ ಭೂಮಿ ಬರಡಾಗುತ್ತದೆ. ಆಹಾರೋತ್ಪಾದನೆ ಆಗದೆ ದೇಶಕ್ಕೂ ನಷ್ಟವಾಗುತ್ತದೆ. ಅಂತರ್ಜಲಕ್ಕೂ ಪೆಟ್ಟು ಬೀಳುತ್ತದೆ. ಆಹಾರೋತ್ಪಾದನೆ, ಅಂತರ್ಜಲದ ವೃದ್ಧಿ, ಫಲವತ್ತತೆಯ ಭೂಮಿ ನಮ್ಮ ಆದ್ಯತೆಯಾಗಬೇಕು. ಈ ನಿಟ್ಟಿನಲ್ಲಿ ನಾವು ಉಡುಪಿ ಕ್ಷೇತ್ರದಾದ್ಯಂತ ಹಮ್ಮಿಕೊಂಡಿರುವ "ಹಡಿಲು ಭೂಮಿ ಕೃಷಿ ಆಂದೋಲನ" ದಲ್ಲಿ ನಮ್ಮೊಂದಿಗೆ ಕೈಜೋ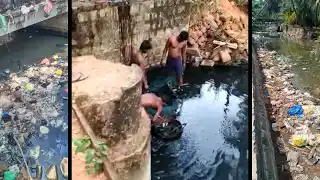 'Keppa Thodu Canal' is one of the major canals of Thonse Panchayat. It's length is over 3 kilometres, which starts from Thottam and joins River Swarna near Kambla thotta. The canal is useful to carry excess rain water to the sea. A mini dam is constructed near where the canal joins the river. Every year the dam is shut and in good old day the canal water was used for agriculture by farmers who hav [14 Comments]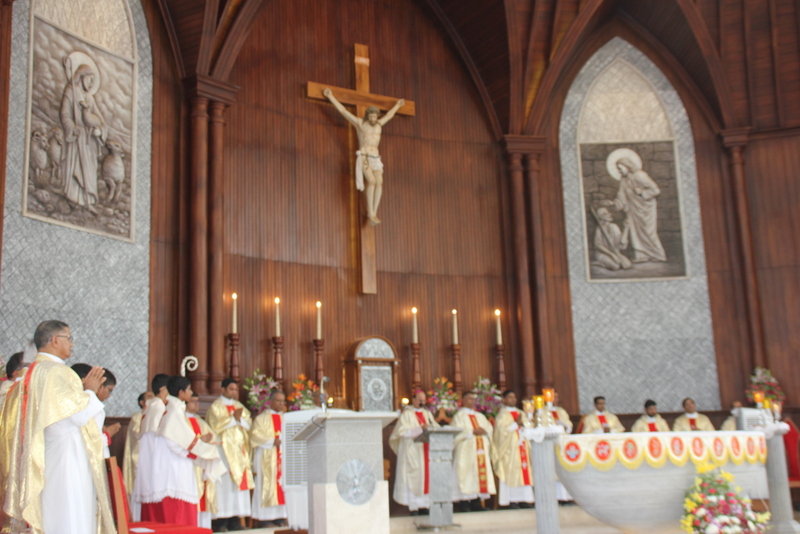 Udupi : Mannapalla Lake at the Manipal will be developed and it will make as tourists destination, said Raghupathy Bhat MLA.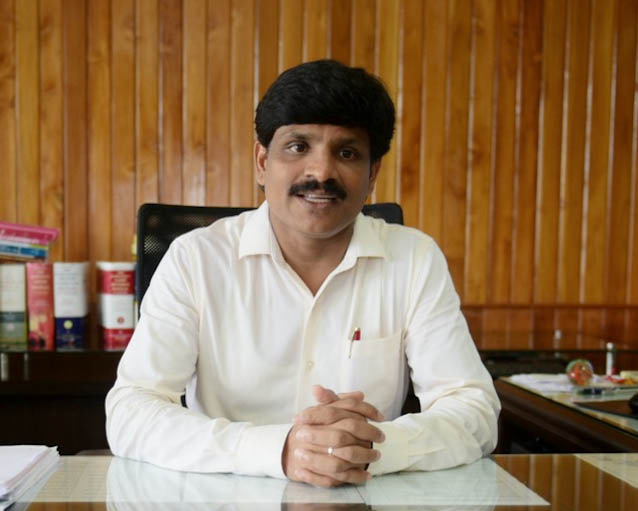 Udupi : The second wave of the Coronavirus pandemic spreading very fast in other districts of the state and other states also. If same situation continues, there will be difficulties might be occurred. In our district, there is no such much spread of Coronavirus. Hence, I shall request the people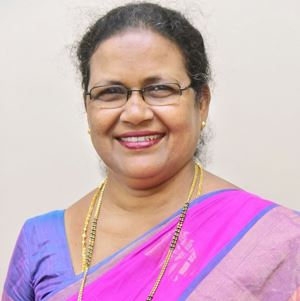 Udupi : Mary D'Souza of Udyavar newly elected as President of Catholic Sabha Udupi Pradesh(Reg) of Udupi Diocese for the year 2021/22. She became the first woman president of the very strong Catholic Organization after inauguration of Udupi Diocese.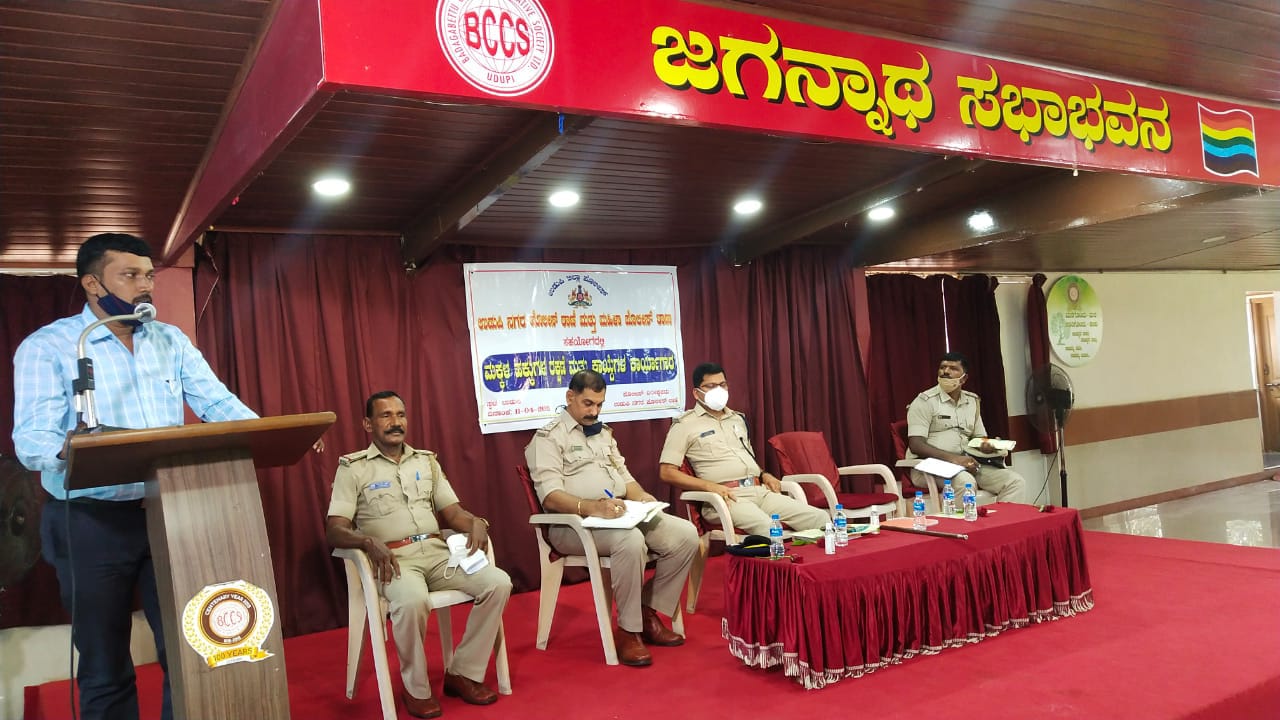 ಉಡುಪಿ :ಉಡುಪಿ ನಗರ ಪೊಲೀಸ್ ಠಾಣೆ ಮತ್ತು ಮಹಿಳಾ ಪೊಲೀಸ್ ಠಾಣೆ ಉಡುಪಿ ವತಿಯಿಂದ ' ಮಕ್ಕಳ ಹಕ್ಕುಗಳು ಮತ್ತು ಕಾಯ್ದೆಗಳ ' ಬಗ್ಗೆ ಕಾರ್ಯಾಗಾರವನ್ನು ದಿನಾಂಕ ೧೧.೦೪.೨೦೨೧ ರಂದು ಬಡಗುಬೆಟ್ಟು ಸೊಸೈಟಿ ಜಗನ್ನಾಥ ಸಭಾಭವನದಲ್ಲಿ ಉಡುಪಿ ಪೊಲೀಸ್ ಉಪಾಧೀಕ್ಷಕರಾದ ಸುಧಾಕರ ಸದಾನಂದ ನಾಯಕ್ ಅವರ ಅಧ್ಯಕ್ಷತೆಯಲ್ಲಿ ಜರುಗಿತು .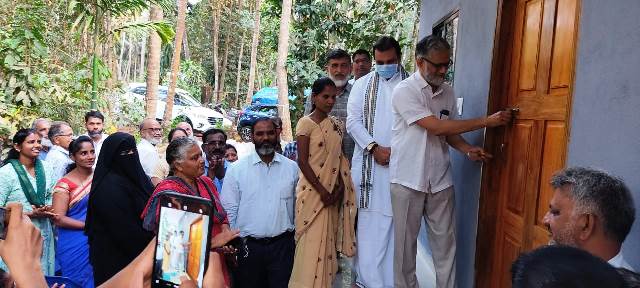 ಜಮಾಅತೆ ಇಸ್ಲಾಮಿ ಹಿಂದ್ ತೋನ್ಸೆ- ಹೂಡೆಯ ವತಿಯಿಂದ ತೀರಾ ಹಿಂದುಳಿದ ಶೋಷಿತ ಸಮುದಾಯದ ಕೊರಗ ಕುಟುಂಬಕ್ಕೆ ಮನೆ ಹಸ್ತಾಂತರಿಸಲಾಯಿತು. ಜಮಾಅತೆ ಇಸ್ಲಾಮಿ ಹಿಂದ್'ನ ರಾಜ್ಯ ಕಾರ್ಯದರ್ಶಿ ಡಾ.ತಾಹ ಮತೀನ್ ಫಲಾನುಭವಿ ಶ್ರೀಮತಿ ಲತಾ ಅವರಿಗೆ ಮನೆಯ ಕೀಲಿಗೈ ಹಸ್ತಾಂತರಿಸಿದರು. ಮುಖ್ಯ ಅತಿಥಿ ಮಾಜಿ ಸಚಿವರಾದ ಪ್ರಮೋದ್ ಮಧ್ವರಾಜ್ ಮಾತನಾಡಿ, ನಮಗಾಗಿ ನಾವು ಸುಂದರ ಮನೆ ಕಟ್ಟುವಾ [1 Comments]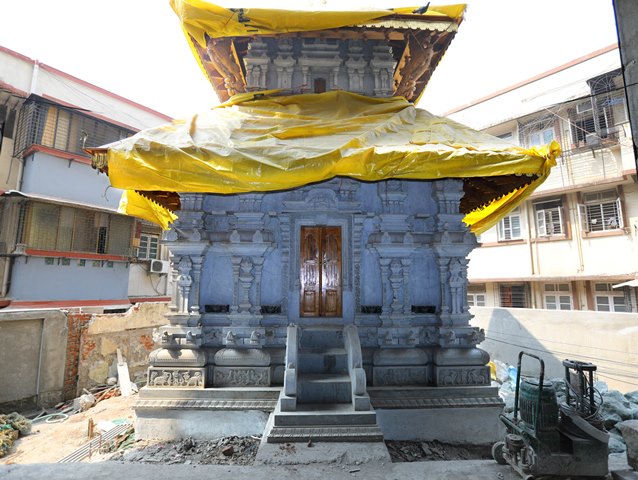 The Gopalakrishna Public Trust (GPT) and BSKB Association Mumbai have completed almost all the work of Gokula Shri Krishna Mandir in Mumbai. But this is the same Shri Krishna Mandir, which is scheduled to be held from June 12 to 20, 2021 It is inevitable that the coronation of Gokula's new building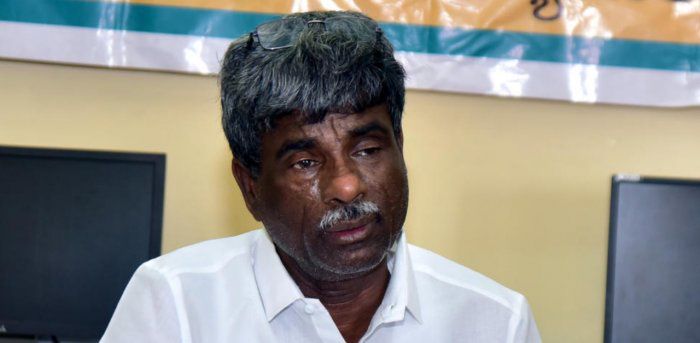 Udupi : The Muzarahi, Backward Class Empowerment Minister and district in-charge Minister of Dakshina Kannada District Kota Srinivas Poojary has tested positive for Corona virus.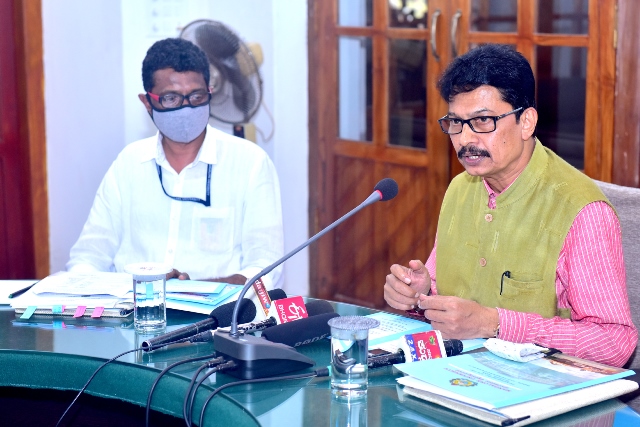 The 39th convocation of the Mangalore University will be held on April 10 (Saturday) at 11:00 am at Mangala Auditorium on the campus. Infosys Foundation Chairperson Padmashree Dr. Sudha Murthy will deliver the convocation address online. Addressing the media persons at Ravindra Kalabhavana of Unive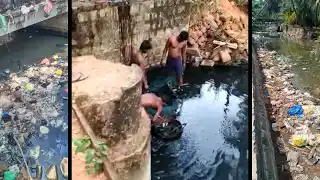 Kemmannu Panchayat gets decaying 'Keppa Thodu Ca
View More
---
Obituary:Gretta Serrao (60 years), Thane, Mumbai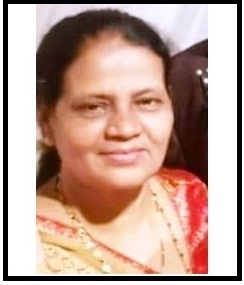 ---
Obituary: Sr Venantia AC (94), St Cecily's Convent, Udupi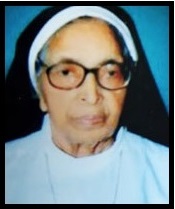 ---
Land/Houses for Sale in Kallianpur, Santhekatte, Uppor, Nejar, Kemmannu, Malpe, Ambalpady.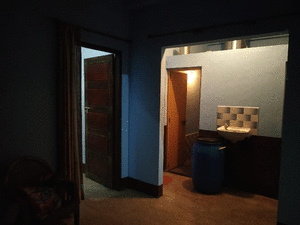 ---
Milarchi Lara from Milagres Cathedral, Kallianpur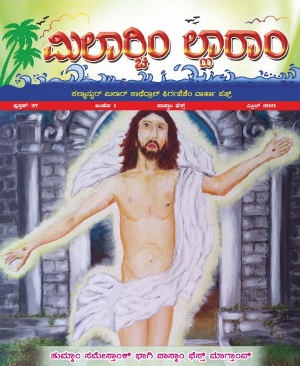 ---
Kityak Kursayle Thuka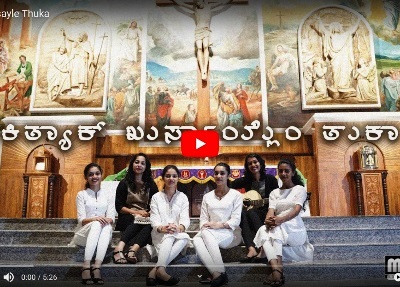 ---
Ready Office Space For Bank on Highway Side - Location : Udupi - Santhekatte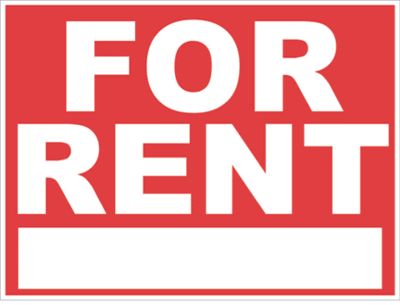 ---
HotteTumba Fish Court - Udupi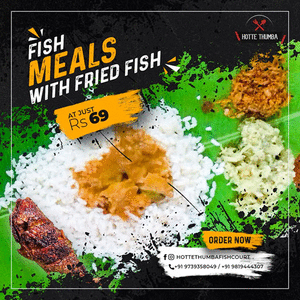 ---
Rozaricho Gaanch - December 2020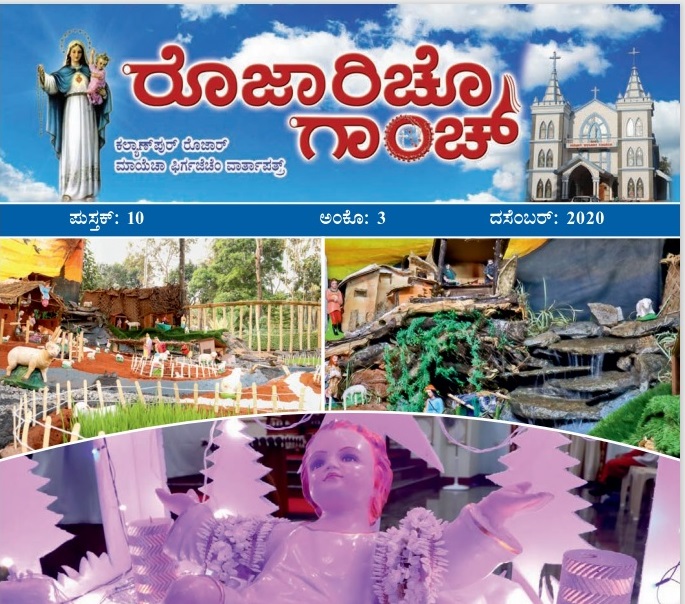 ---
Milarchi Lara December 2020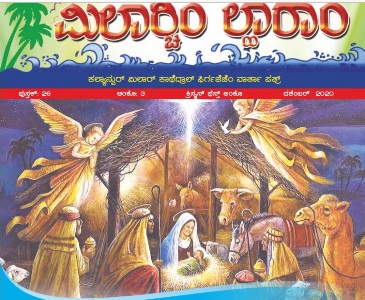 ---
Contact on Going Residential ProjectAl Nayaab Residency, Udupi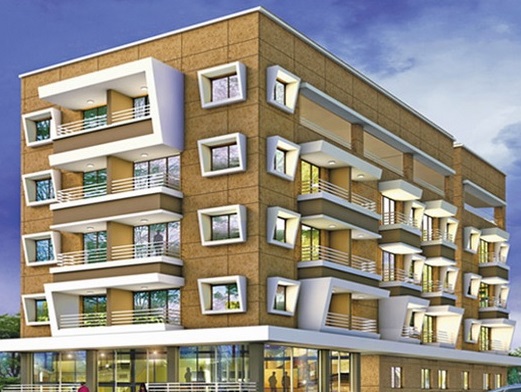 ---
Focus Studio, Near Hotel Kidiyoor, Udupi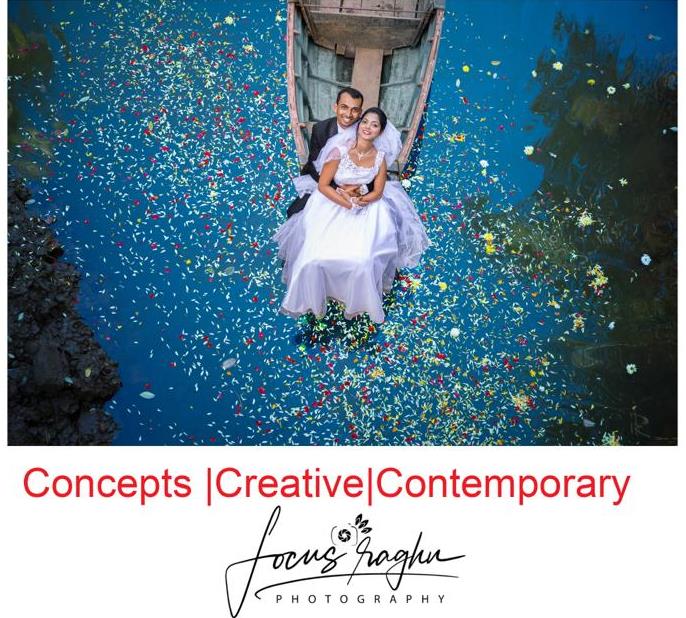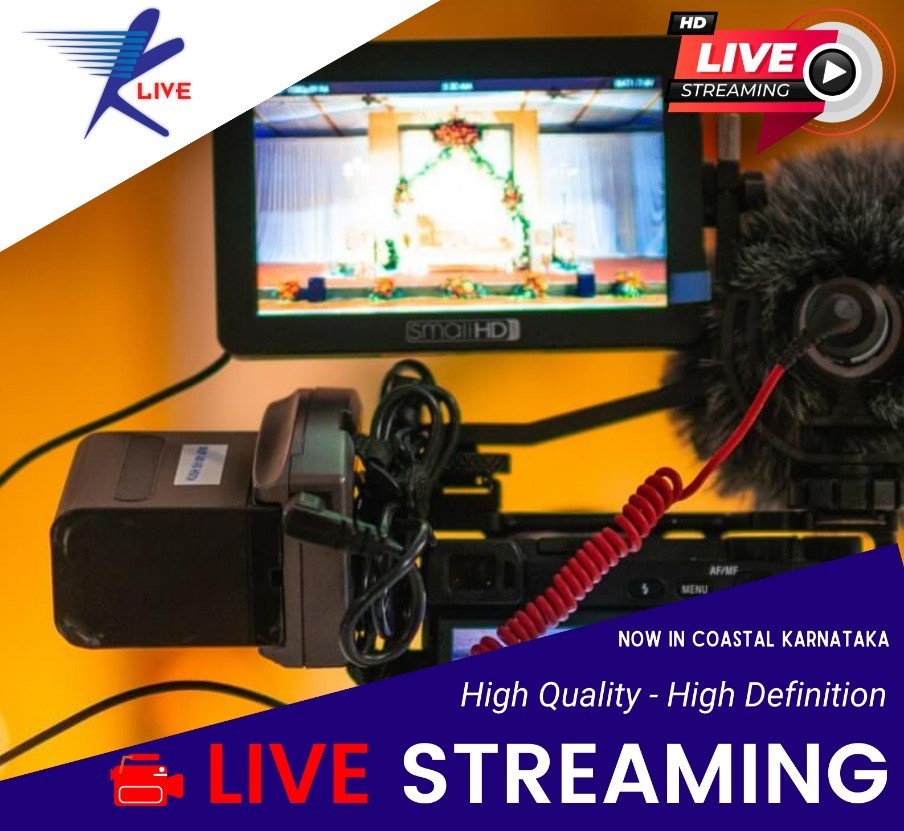 K Live Streaming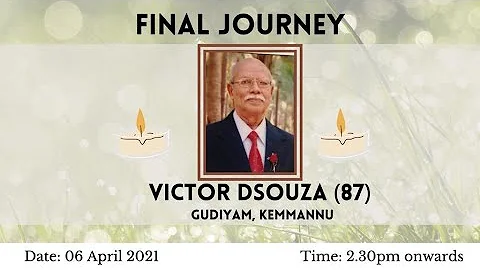 Kemmannu Channel -YouTube Click Here

Click here for Kemmannu Knn Facebook Link
Sponsored Albums