ಶೈಕ್ಷಣಿಕ ಸಂಸ್ಥೆಗಳಿಗೆ ಹಳೆ ವಿದ್ಯಾಥಿರ್üಗಳು ತಾಯಿಬೇರು ಇದ್ದಂತೆ. ಹಳೆಬೇರು ಹೊಸ ಚಿಗುರುಗಳು ಒಂದಾಗಿರುವಂತೆ ಮರವೇ ಫಲಪ್ರದವಾಗಿರುವಂತೆ ಹಳೆ ವಿದ್ಯಾಥಿರ್üಗಳು ಪ್ರಸಕ್ತ ವಿದ್ಯಾಥಿರ್üಗಳಿಗೆ ಪ್ರೇರೆಪಿಸಿದಾಗ ಒಟ್ಟಾರೆ ಸಂಸ್ಥೆಯು ಬೆಳಗುತ್ತದೆ. ಇವಕ್ಕೆಲ್ಲವೂ ಪೂರಕವೆಂಬಂತೆ ಮಿಲಾಗ್ರಿಸ್ ಕಾಲೇಜ್‍ನ ಇತಿಹಾಸದಲ್ಲಿ ಪ್ರಪ್ರಥಮ ಬಾರಿಗೆ ಇಂತಹ ಹಳೆ ವಿದ್ಯಾಥಿರ್sಗಳ ಸಹಮಿಲನ ನಡೆಯುತ್ತಿರುವುದು ಸಂತೋಷವಾಗುತ್ತಿದೆ ಎಂದು ಮಿಲಾಗ್ರಿಸ್ ಕಾಲೇಜ್ ಕಲ್ಯಾಣ್ಪುರ್ ಇದರ ಪ್ರಾಂಶುಪಾಲ ಡಾ| ವಿನ್ಸೆಂ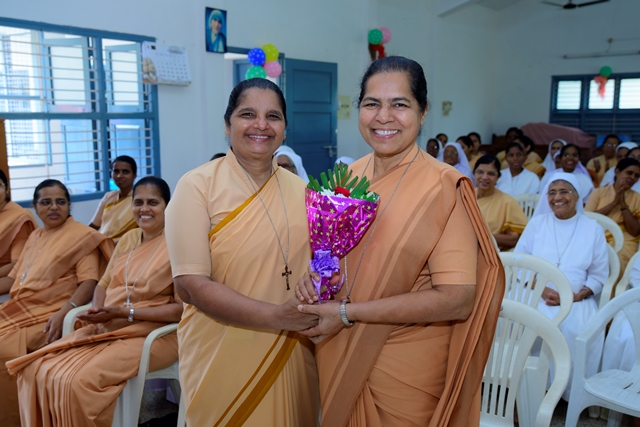 The Sisters of the Little Flower of Bethany, Mangalore Province celebrated their Province day on 4th December 2022 at Bethany Provincialate, Vamanjoor with the theme, 'Called to walk together to build God's Kingdom'. The book release of 'Success Stories and the Province Documentary, 'Bethany Blosso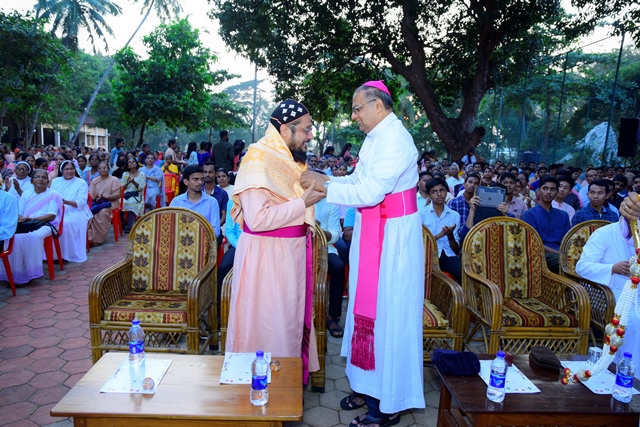 Jeppu: St Joseph's Inter Diocesan Seminary, Jeppu - Mangalore celebrated their 143th Seminary Day on 01th December 2022 with resplendence. The campus was beautifully decorated with stars and lights to commemorate the day. The day's celebration started with the solemn Eucharistic Mass at 07.00 a.m. with Rev. Fr Valerian D'Souza, Priest, Mangalore Diocese was the main celebrant. The priests of t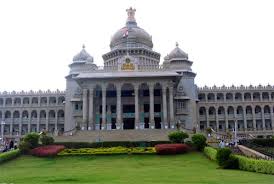 ಉಡುಪಿ - ರಾಷ್ಟ್ರೀಯ ಹೆದ್ದಾರಿ ಹನುಮಂತ ನಗರದ ಬಳಿ ಮಾನಸಿಕ ಅಸ್ವಸ್ಥರಾದ ವ್ಯಕ್ತಿಯೋರ್ವರು ಬೆತ್ತಲೆಯಾಗಿ ಸಾರ್ವಜನಿಕರ ಮನೆಗೆ ಪ್ರವೇಶಿಸುತ್ತಿದ್ದು ಸಾರ್ವಜನಿಕರು ಹಾಗೂ ಮಹಿಳೆಯರು ಗಾಬರಿಗೊಂಡಿದ್ದು, ವಿಷಯ ತಿಳಿದ ವಿಶು ಶೆಟ್ಟಿ ಅಂಬಲಪಾಡಿಯವರು ಸ್ಥಳಕ್ಕೆ ಧಾವಿಸಿ ವ್ಯಕ್ತಿಯನ್ನು ರಕ್ಷಿಸಿ ತನ್ನ ವಾಹನದಲ್ಲಿಯೇ ಬಾಳಿಗ ಆಸ್ಪತ್ರೆಗೆ ದಾಖಲಿಸಿದ ಘಟನ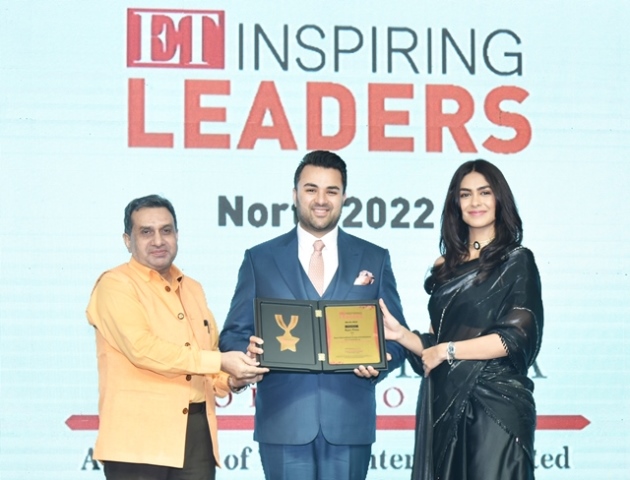 It is a moment of pride and great delight that Mr. Ryan Pinto -C.E.O of Ryan Group of Institutions received the Inspiring EduLeader of the Year 2022 award by Economic Times. The award was conferred by Dr Chander Ketu, Director, Ayush, NDMC and Ms. Mrunal Thakur, a renowned Indian actress during the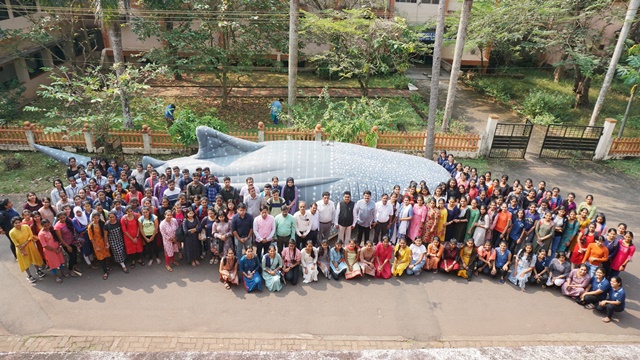 The Department of Applied Zoology of Mangalore University under the auspices of the Wildlife Trust of India (WTI) supported by Oracle conducted an event as part of the "Save the Whale Shark Campaign" to create awareness on the conservation of Whale sharks and other marine fauna, recently. Mangalore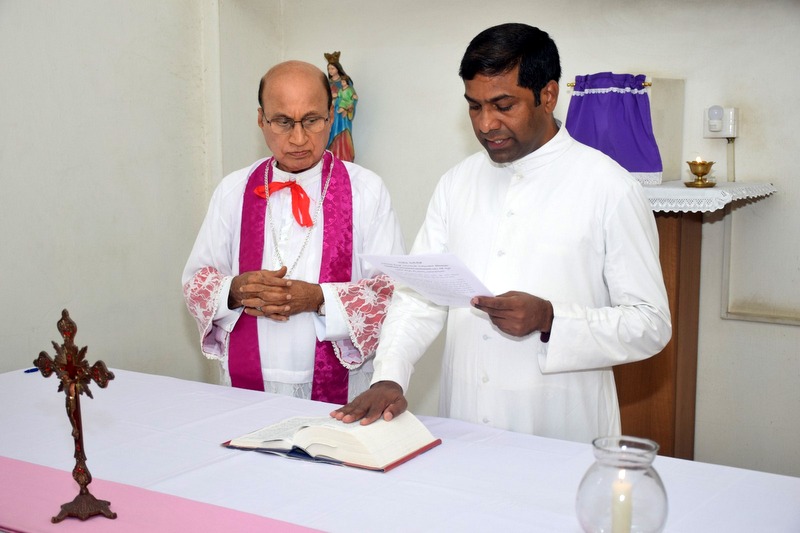 Udupi, December 3 : It has been 25 years since the formation of Udupi district and in the next 25 years, everyone should work to make a strong and prosperous Udupi district by creating a compass for the development of the district in all dimensions and acting accordingly, Minister of Energy and Ka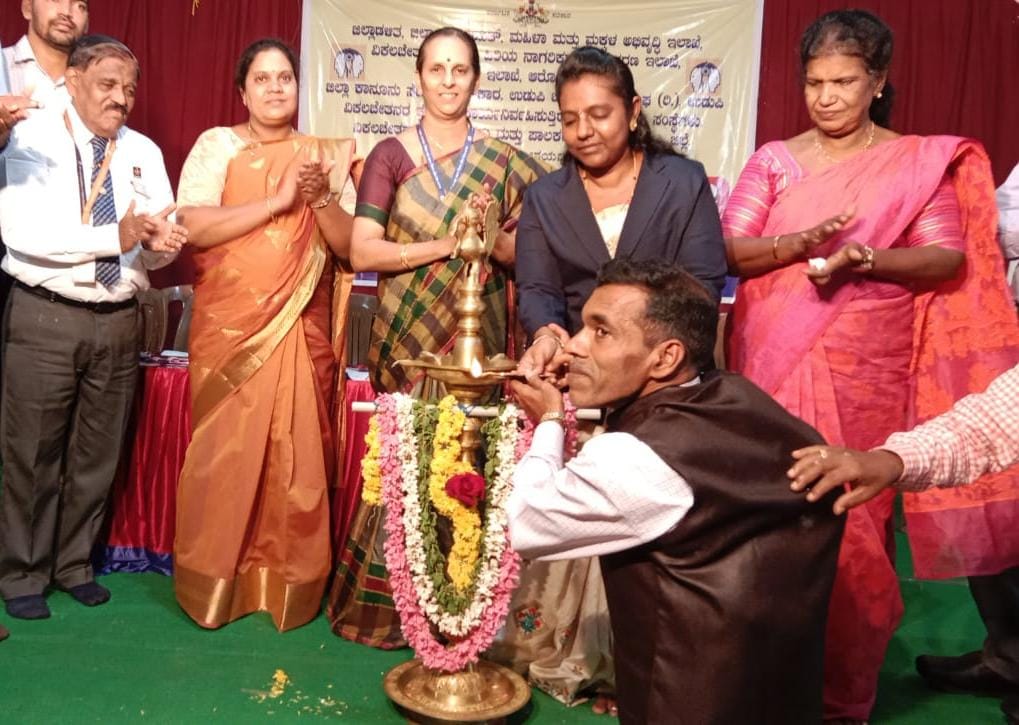 ಉಡುಪಿ, ಡಿಸೆಂಬರ್ 3: ಜಿಲ್ಲೆಯಲ್ಲಿ ವಿಕಲಚೇತನರು ಬಳಸುವ ಸಾಧನ, ಸಲಕರಣೆಗಳನ್ನು ನೀಡಲು ಮತ್ತು ಸರಕಾರದ ಸವಲತ್ತುಗಳನ್ನು ವ್ಯವಸ್ಥಿತವಾಗಿ ವಿಕಲಚೇತನರಿಗೆ ದೊರಕಿಸುವ ಉದ್ದೇಶದಿಂದ ಸಮೀಕ್ಷೆ ನಡೆಸಲಾಗಿದ್ದು, 3 ಸಾವಿರ ಮಂದಿ ವಿಕಲಚೇತನರು ಸಮೀಕ್ಷೆಯಲ್ಲಿ ನೋಂದಾಯಿಸಲ್ಪಟ್ಟಿದ್ದಾರೆ ಎಂದು ಜಿಲ್ಲಾಧಿಕಾರಿ ಕೂರ್ಮಾರಾವ್ ಎಂ. ತಿಳಿಸಿದರು.

Udupi: Department of Fisheries, Ports and Inland Water Transport and District In-charge Minister S. Angara instructed that Officials of the National Highways Authority to charge only the rates prevailing earlier at the Hejamadi tollgate in the district and not for any reason to charge the revised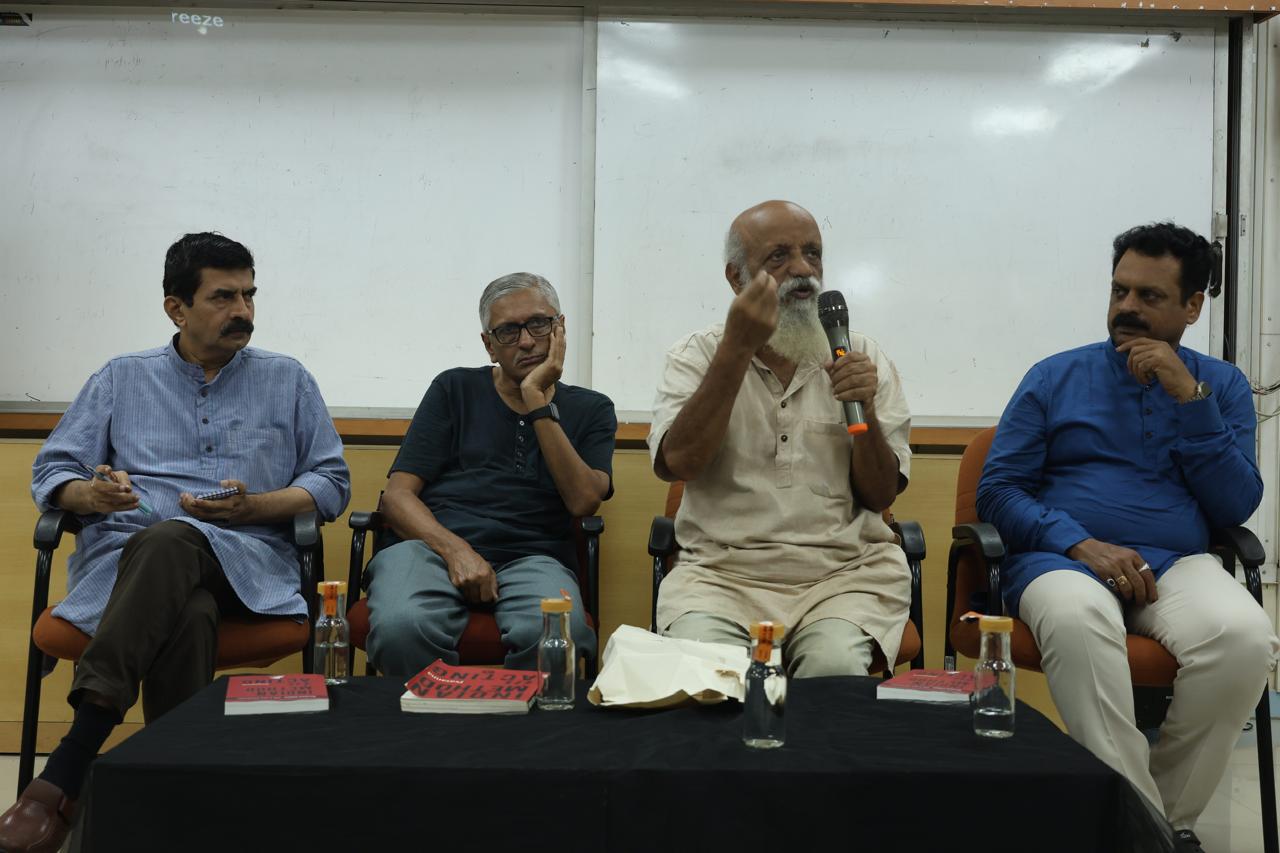 Three short plays by Saadat Hasan Manto, Harold Pinter, and Surendra Varma were staged by the students of Gandhian Centre for Philosophical Arts and Science (GCPAS), MAHE, making the spectators think about the complexities of modern life, here on Wednesday.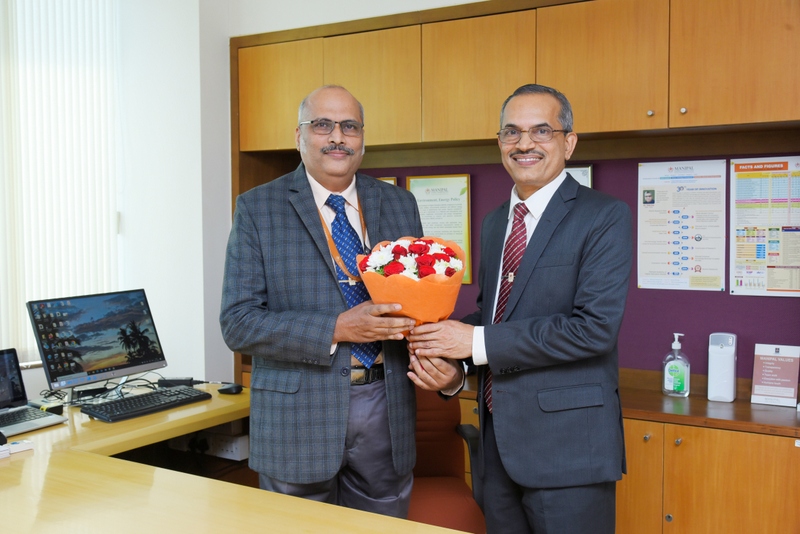 Manipal Academy of Higher Education is pleased to announce the appointment of Dr. P Giridhar Kini as the Registrar, MAHE, Manipal effective December 01, 2022. He takes over the charge from Dr. Narayana Sabhahit who was elevated as the Pro Vice Chancellor – Technology & Science, MAHE, Manipal from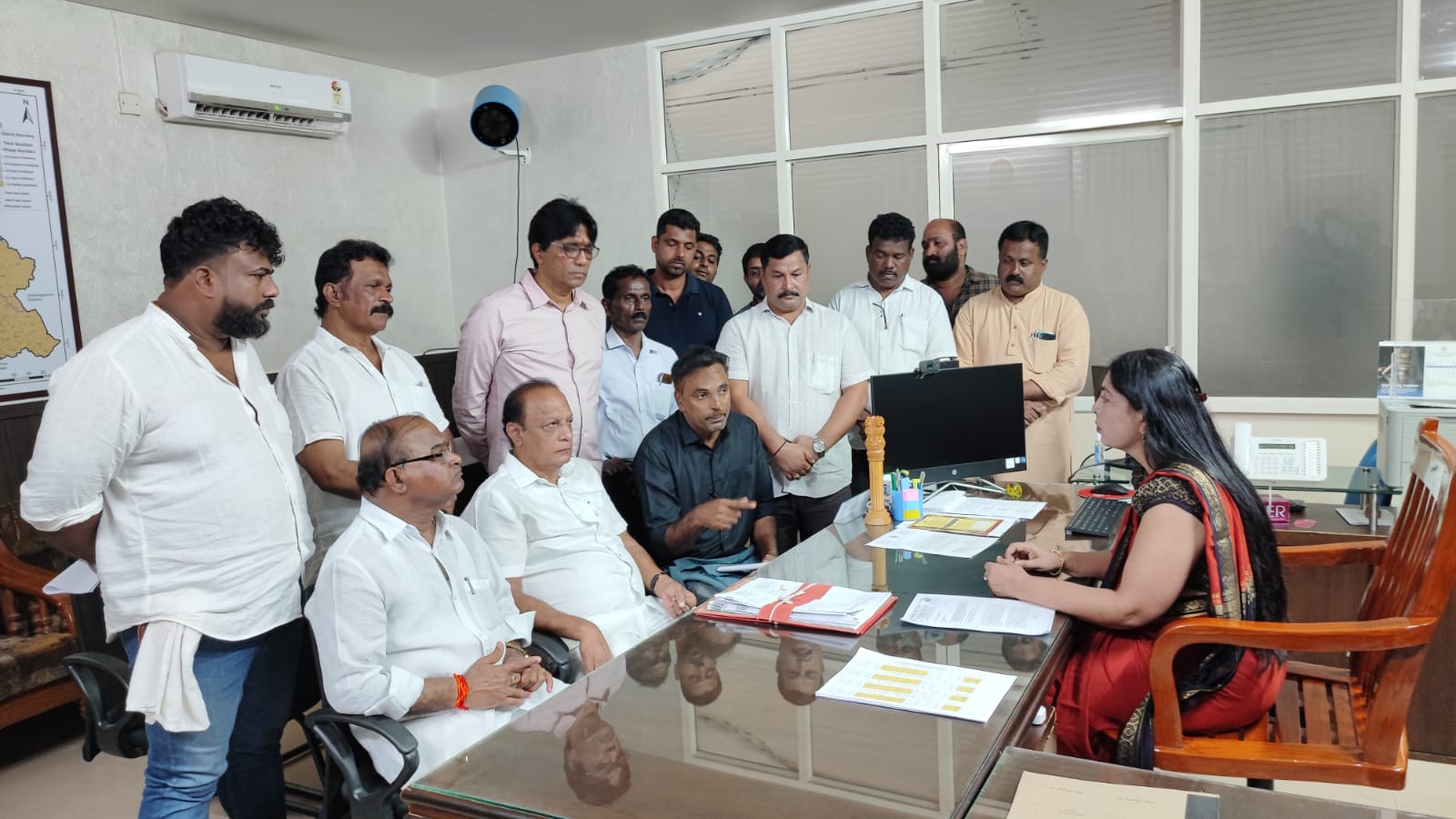 ಹೆಜಮಾಡಿ ಟೋಲ್ ಫ್ಲಾಜ಼ಾದಲ್ಲಿ ಸುರತ್ಕಲ್ ಟೋಲ್ ಸುಂಕ ಸಂಗ್ರಹಕ್ಕೆ ಅವಕಾಶ ನೀಡಬಾರದು, ತಕ್ಷಣವೇ ಜಿಲ್ಲಾಡಳಿತದ ಸಭೆ ನಡೆಸಬೇಕು ಎಂದು ಒತ್ತಾಯಿಸಿ ಮನವಿ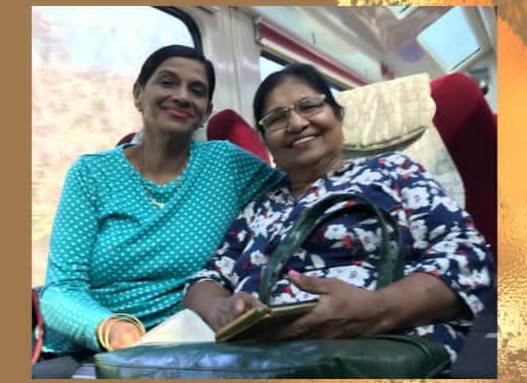 Milagres College was established in the year 1967 by an octogenarian Msgr D. J. D'Souza to impart degree education to the youth of the surrounding villages. Since then the college is in the forefront in curricular and co-curricular activities. The college has a history of 56 years and the students w
Udupi: Traffic congestion and dangers to pedestria
View More
---
Annual Day of Carmel English Medium School | LIVE from Kemmannu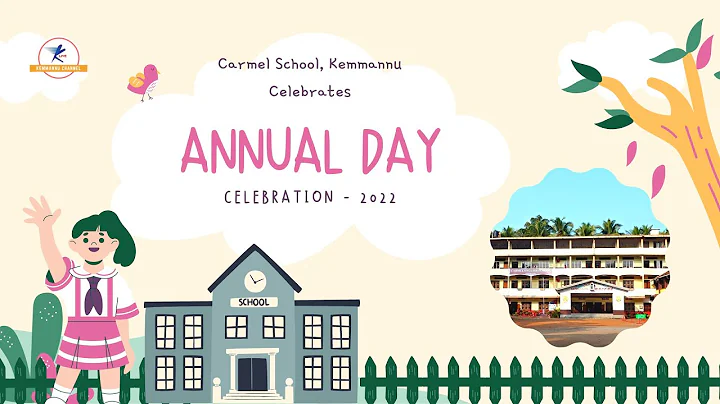 ---
Final Journey of Edwin D'souza (74 years) | LIVE from Kallianpur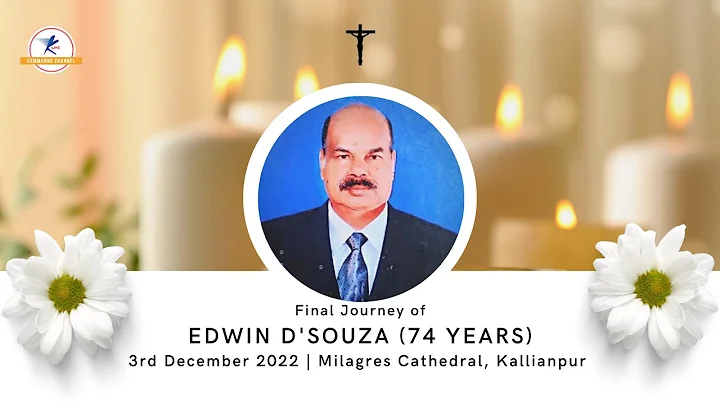 ---
Rozaricho-Gaanch-September-2022-Issue-from-Mount-Rosary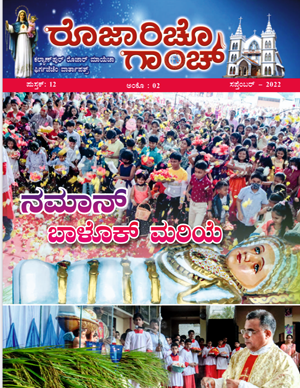 ---
Milarchi Lara Bulletin - Monthi Fest Issue, September 2022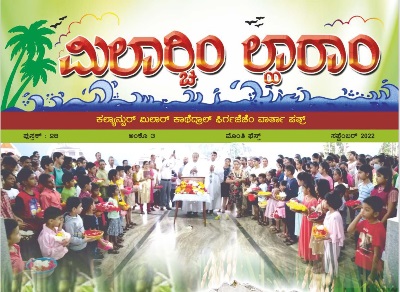 ---
Sites for Sale in Santhekatte, Thottam, Alevoor and many other places, Please contact...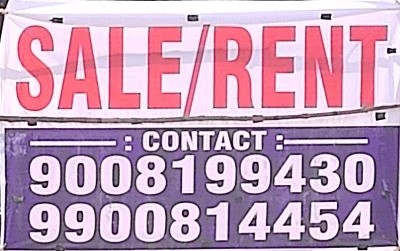 ---
Land/Houses for Sale in Kaup, Manipal, Kallianpur, Santhekatte, Uppor, Nejar, Kemmannu, Malpe, Ambalpady.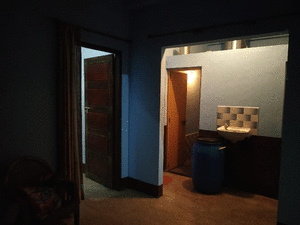 ---
Focus Studio, Near Hotel Kidiyoor, Udupi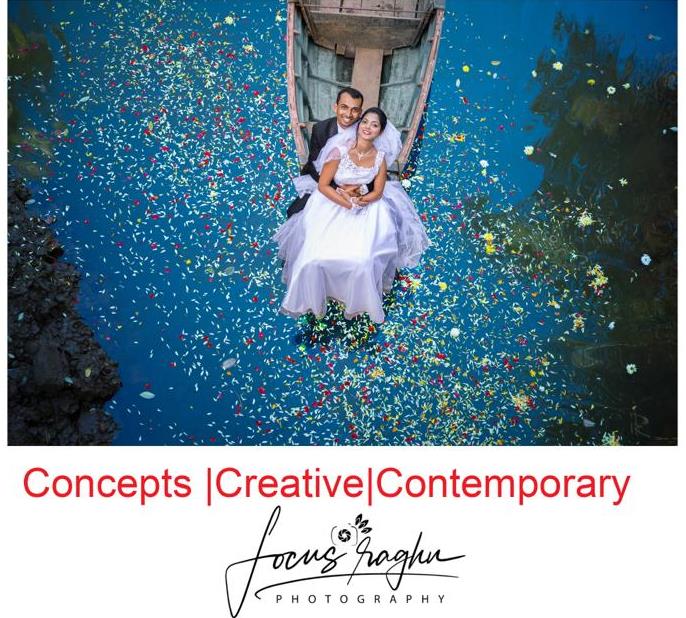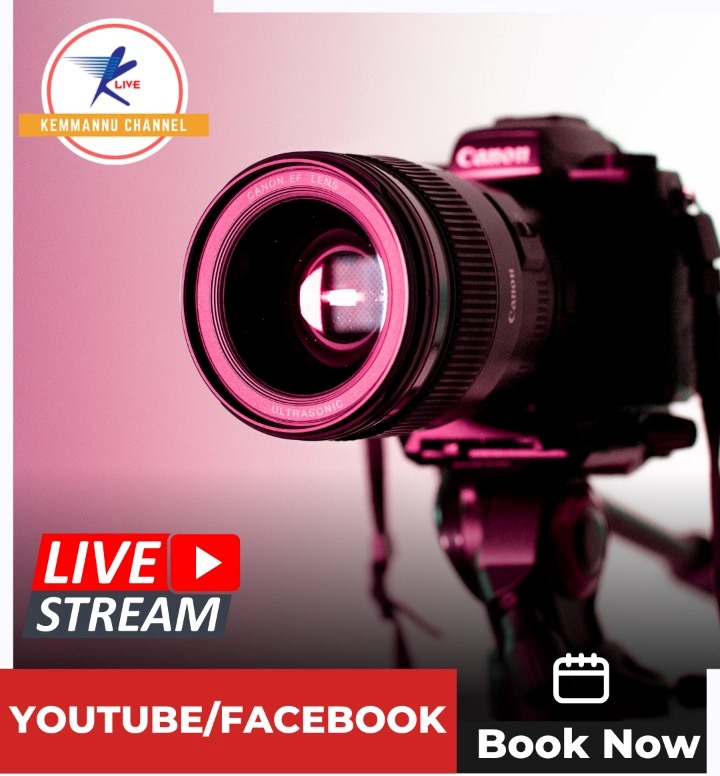 Kemmannu Channel - Ktv Live Stream - To Book - Contact Here

Click here for Kemmannu Knn Facebook Link
Sponsored Albums